Ariane Motorframe testing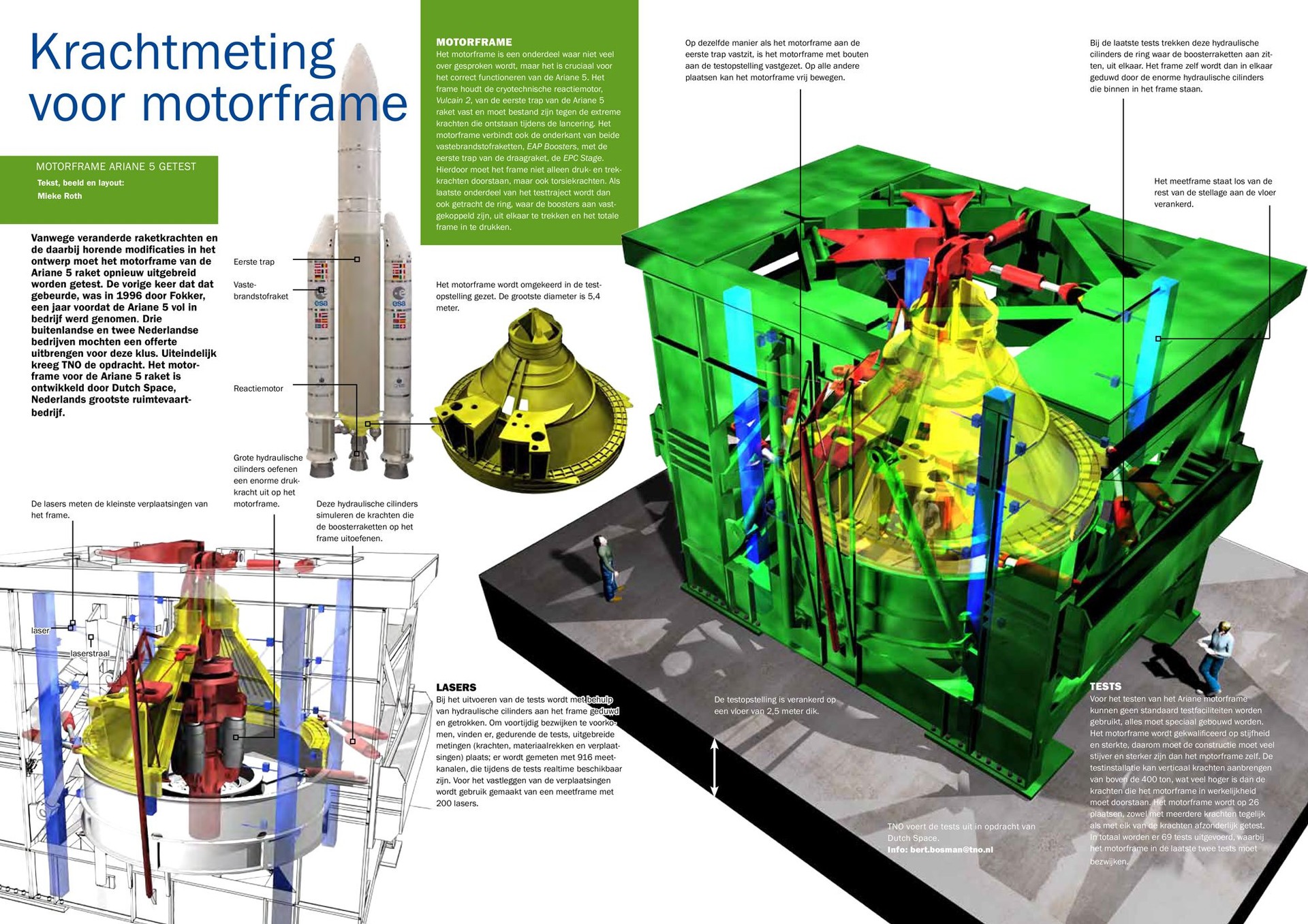 10 years ago I made an infographic for TNO, the Netherlands Organisation for applied scientific research, of the testside of the new Ariane 5 motorframe. Last week I surpassed the 10.000 followers milestone at Sketchfab so I decided to turn that infographic into a real 3d one.
It took me 2 weeks to convert the original model in something that was small enough to be easily displayed on Sketchfab and another 2 days to make the infographic itself. The Ariane 5 rocket needed for the infographic I made in those 2 days also.